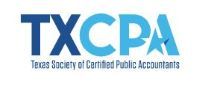 October 14, 2021- Noon - 1 pm CST REGISTER
Stay on the cutting edge of Texas tax developments. Attend this quarterly webinar to hear directly from the attorneys who try Texas franchise tax and sales tax cases in state court. They will explain, in simple terms, the significant changes in Texas taxes that may affect you and your clients. Gordon Martens will be joined by guest speaker Dan Butcher. Dan Butcher counsels clients on tax matters, particularly in the areas of state and local taxation. He has extensive experience with matters involving Texas franchise tax, Texas sales and use tax, and other state and local taxes, including administrative appeals, refund claims, and litigation.
October 14, 2021- Noon - 1 pm CST REGISTER
Dan Butcher, Member at Clark Hill PLC, will join Gordon Martens.
January 13, 2022 - Noon - 1 pm CST REGISTER
Bobby Bui, Managing Director, State & Local Tax at KPMG LLP, will join Gordon Martens.
January 14, 2021 Course Materials
April 8, 2021 Course Materials
July 8, 2021 Course Materials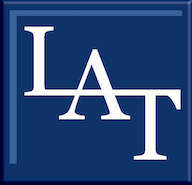 October 6, 2021 - 8:00 a.m. - 5:00 p.m. (Houston) REGISTER
October 7, 2021 - 8:00 a.m. - 5:00 p.m. (New Orleans) REGISTER
Presented by Jimmy Martens & Gary Dressler
After completing this 8-hour course, you'll gain a working knowledge of the important provisions of both Louisiana's and Texas' sales & use tax rules. Expert instructors from each state will share their knowledge and experience about the application of the tax rules to businesses and the transactions they conduct in their states. Texas and Louisiana legislatures are passing sales tax laws to implement the economic nexus threshold statutes as sanctioned by S. Dakota v. Wayfair. The course provides up-to-date, in-depth discussions, about new laws and court cases. You'll learn the rules for determining which transactions are taxable and how to find exemptions with ease. This course covers the exemptions for both states, including those for manufacturing, construction, gas & electricity, agriculture, export, and exempt organizations. For each state, we'll provide strategies to minimize the likelihood or amount of adverse sales tax assessments. Throughout the course, we'll provide the background necessary to understand the latest court cases, new legislation, and state tax department pronouncements. Plan to leave with a real-world road map for meeting your and your clients' sales tax obligations and keeping you and your clients in safe harbors.